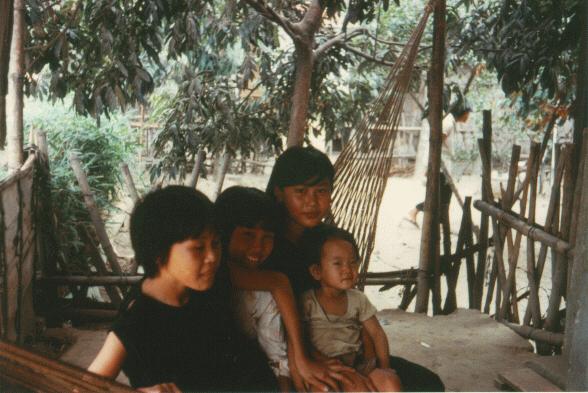 I took this picture in the summer of 1967. I had met this family while running supply out of Phu Bai. I could not remember the village, or the actual CAP Unit, so I posted this picture elsewhere on the CAP Web Site, hoping someone would recognize the family. Also, I took a copy of this on my return trip in 1996, hoping I would recognize the village. I intended to stop and look for this family. I didn't recognize the village, so I was unable to do that.
CAPVet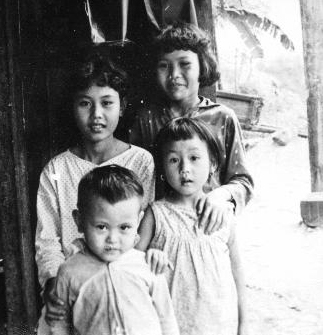 Dave Church sent this graphic to me while on the IRC #CAPSite Chat Room recently. It took a little studying, but I realized that this was the same family. We dicsussed it, and the facts confirmed that it is. The young lady rear/left is the one barely visible in my picture. I don't believe the little girl right/front is in my picture.
This picture was taken, perhaps, one year prior to mine (above).
CAPVet