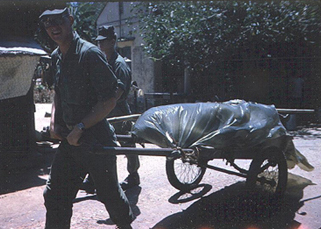 While on radio watch in Phu Bai, mid-summer of 67, I monitored a CAP unit south of Phu Bai that engaged an ambush one night. The next morning, while running supply, we saw this body cart. I think it was Loc Bon, or one of the first villages south of Phu Bai. Does anyone recognize this Marine?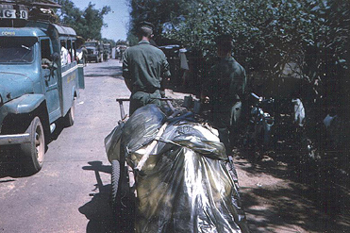 Another shot of the body cart.... with, perhaps, more detail of the village.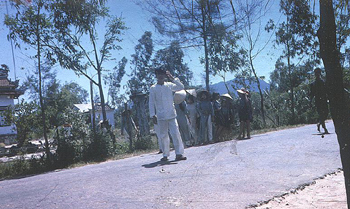 Loc Bon? I've never been sure, but I think this was Loc Bon. The temple in the background, and in the next pix, was the only "landmark" I recognized in my trip from Da Nang to Phuoc My (Papa 2) in 1996. It was totally destroyed at that time.